Spiritual hunger is growing: how do we respond?
Barna Group has been doing research for about four decades. In a recent survey, they speak about the Rising Spiritual Openness in America. While relatively recent evangelical Christianity has created a tight formula for how to become a Christ-follower, Jesus was broad in his description of the "how to" while very clear on the fact that he is the "who to." The apparent decline in people of faith in recent decades is reversing. Today there is frustration with cantankerous politics, social polarization, and the dissipating of civil discourse. At the same time, there is hope that the future can be different and a hunger for spiritual reality.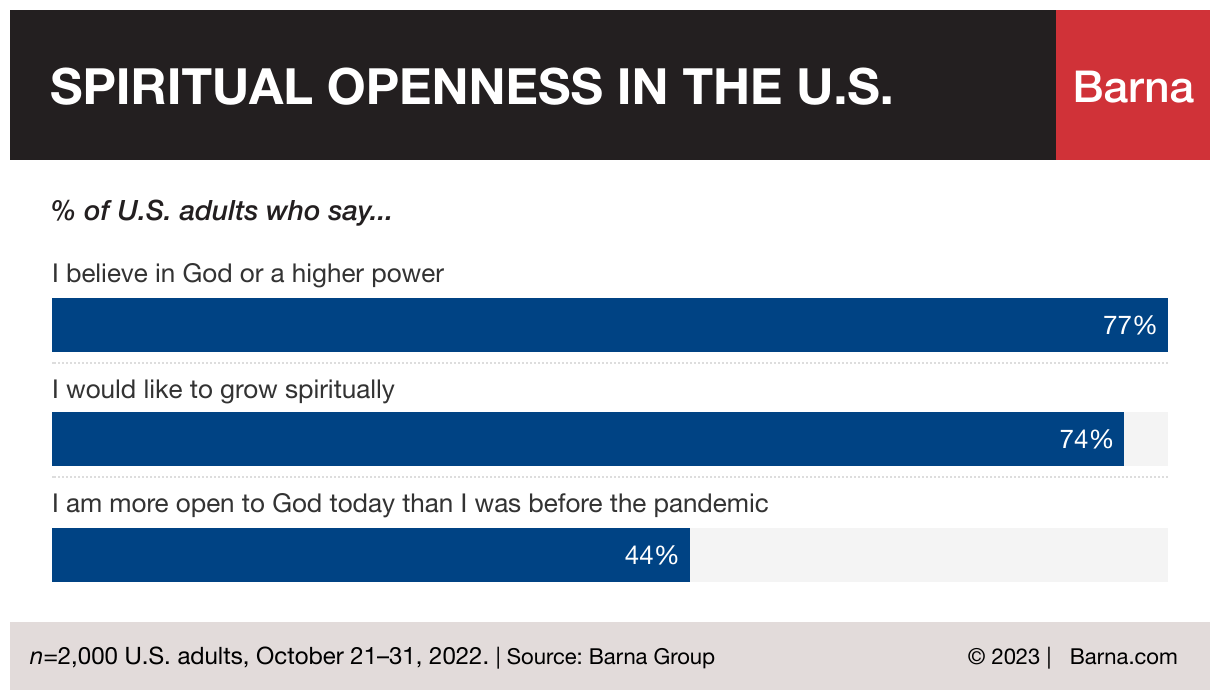 In case you think this is the old folks back home on a spiritual quest, the positive data skews toward younger generations. "Overwhelmingly, Christian teens today say that Jesus still matters to them; 76 percent say "Jesus speaks to me in a way that is relevant to...